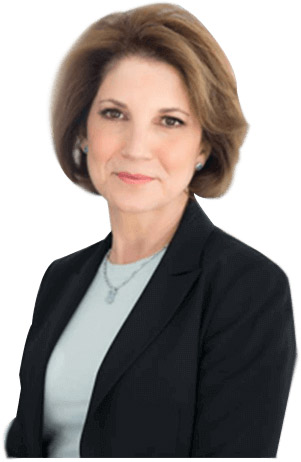 Nancy D. Kellman
Contact Me:
ndkellman@ndkellmanlaw.com
You and Your Family Deserve Compassionate Legal Advocates
Life is often full of happy changes – finding the right life partner, engagement, marriage, children. Happy until something unexpected happens to disrupt your life and family connections. You separate. You file for divorce. You find yourself negotiating to secure support and custody of minor children.
When that happens…
You need an attorney who understands and advocates for what matters to you
The matrimonial and family law attorneys at Nancy D. Kellman have a long history of advising clients who come to us to resolve family and relationship matters that are often urgent, stressful, and of great importance. We are single-minded in our drive to help clients resolve issues preceding a marriage, during or after a divorce, when children and assets are involved.
Whether you are exploring your commitment options, negotiating prenuptials (prenups) or postnuptials (postnups), initiating divorce or custody proceedings, or find yourself the recipient of a summons or a letter from your spouse's lawyer, the matrimonial and family law attorneys at Nancy D. Kellman can act as your voice to represent your interests before the New York and Westchester County courts.
Nancy D. Kellman attorneys help you pick up the pieces
You are our client. We represent your legal interests. As your attorneys, we ask questions. We listen, paying careful attention to details of your personal and family history. We break down the issues, identify your potential exposures, and carefully craft sound legal strategies within the structure of the courts.
Each of us is committed to ensuring you have the information you need to make informed decisions to protect your future and secure the future of your children through every step of the separation, divorce, and custody process.
Our matrimonial and family law practice is built to meet your needs
Nancy D. Kellman attorneys have a long history of advising clients who come to us for assistance in:
Child Custody
Child Support
Collaborative Law
Divorce
International Agreements / Litigation  
Legal Separation
Litigation
Mediation
Prenuptial and Postnuptial Agreements
Property Division — with particular experience in high net-worth cases
Spousal Support
Selecting the right divorce and family law attorney matters
If it is a given that no two families are alike, the same is true for divorce. No two are the same. In every case, our objective is to achieve a broad, beneficial, and permanent solution that permits clients like you to move forward quickly and cost-effectively. Nancy D. Kellman attorneys are skilled negotiators, mediators, and collaborative lawyers in the pursuit of an equitable resolution to your family matter. When that is impossible, our attorneys will aggressively pursue your interests through the courts.
Nancy D. Kellman has the legal resources to help you pick up the pieces
We would be happy to discuss your options. Please click this link to email us, or call me, Nancy D. Kellman, or my colleague Jane Stack at 914-328-0900 to schedule a call. Or click the link below to learn more about us.
MEET YOUR LEGAL TEAM
"As a matrimonial and family law attorney, my mission is to help my clients make appropriate, informed legal decisions for themselves and their families – whether they are newly engaged or seeking to leave a longtime marriage."
Nancy D. Kellman focuses her practice on matrimonial law, including issues of divorce, child custody, child support, spousal support, property division, pre and postnuptial agreements, relocation issues, and more. She represented clients in New York, Westchester, Rockland, Dutchess, and Putnam Counties.
Clients benefit from Nancy's long experience as a litigator in the Westchester County family and divorce courts, and her ability to help clients negotiate beneficial settlements through alternative dispute resolution (ADR), mediation, and collaborative divorce strategies. She is committed to secure fair settlements by prioritizing communication between opposing parties and has addressed issues of child support, international child custody disputes, child abduction, alimony, property division, prenuptial and postnuptial agreements, and the Hague Convention.
Nancy is a fellow in the American Academy of Matrimonial Lawyers, co-chairs its AAML-AFCC committee which plans conferences on issues of children and custody disputes in the court system, and sits on the Board of Governors of the New York Chapter. She is a member and serves on the New York State Bar Association's executive committee and the Westchester County Bar Association Family Law Sections. Nancy also is a member of the White Plains Bar Association and New York State Council on Divorce Mediation.
In addition to her practice, Nancy is a frequent speaker at professional conferences and seminars. She has authored multiple articles, received legal honors, and is a recipient of the Pace University School of Law Pioneer of Justice and Equality for Women and Law award.
EDUCATION
PACE UNIVERSITY SCHOOL OF LAW
White Plains, New York
JD 1985
 
BOSTON UNIVERSITY
Boston, Massachusetts
BA, 1981 cum laude
Major: Sociology
Minor: Women's Studies
BAR ADMISSIONS
New York, Second Department 1986
United States District Court for the Southern and
Eastern Districts of New York, 1993
PROFESSIONAL ASSOCIATIONS
American Academy of Matrimonial Lawyers
National:  Co-chair AAML-AFCC committee
New York Chapter: Fellow, past Vice President; Board of Managers, past Admissions Committee
International Academy of Family Lawyers – Fellow
New York State Bar Association
Family Law Section, Executive Committee
Westchester County Bar Association
Past Chair, Family Law Section
City of White Plains Bar Association – Member
AWARDS/ACCOLADES
Pace University School of Law Award: Women in the Law
Westchester Magazine – Top 25 Attorneys in Westchester County, 2008, 2009, 2020
New York Super Lawyers – Top Attorneys in the New York Metro Area, 2007 and 2010 – 2019
ALM – Women Leaders in the Law 2014 and 2015